Benefits of our RCV Stem Vent
The stem vents eliminated the need for metal adapters by integrating the stem into the roof cap
Dampered vent features one-way vent system
Available in 4" and 6" diameters.
Colors - Gray, Black and Dark Brown
Specs:
Base is 2.5# lead 18" x 18"
Stem is 3 7/8" long for easy positive connection.
Made on the same I.C.B.O approved plastic used in larger roof vents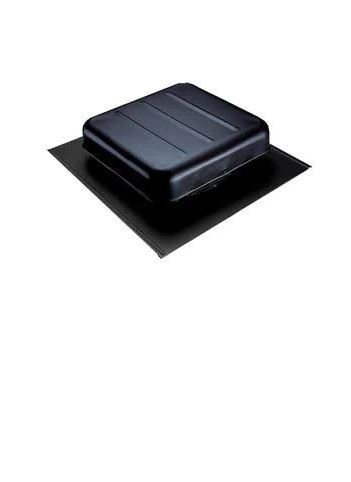 38 square inches "true" net free area, calculated according to SMACNA specification.
Available in musket brown, black and gray (pre-painted), also available in paint ready aluminum-zinc coated
Removable hood attached by 4 slotted hex-head sheet metal screws
Specs:
Flange is 4 1/'2" from throat
Base is 2.5# lead, 18" x 18"
Hood is 10 1/2" x 10 1/2"
Painted metal is .016 (underlying thickness is equal to G-90)
Bare metal (aluminum-zinc) is .019 ( coating thickness equal to G-90)